The event
Everything you need to know
On the second Saturday of September, you will find everything for General Aviation enthusiasts at Teuge Airport (EHTE): interesting lectures, various aviation companies and interesting aircraft. The latest GA developments are presented here, at the AirFair Teuge.
Date & Time
Sat 8 Sept
2024
10:00 AM – 4:00 PM
Location
De Zanden 57b
7395 PA Teuge
Participate with your company
As an aviation-oriented company, the AirFair is the perfect opportunity to get in touch with your target audience. From student to experienced pilot, upcoming edition we expect approximately 2000 aviation enthusiasts.
37+
participating companies
---
Programma
What's on the AirFair Teuge schedule?
The schedule for this year is not yet known, please check back soon.
The latest in the field of General Aviation
About us
Meet the people behind the event
Air-Side B.V.: a family business with a heart for General Aviation.
Gert Post is the founder of the AirFair Teuge. Gert is an experienced pilot and fond of General Aviation events. Sadly, there was not such an event present in the Netherlands. In 2018 he discussed the idea with his daughters and that is how the first edition of the AirFair Teuge started. What started small, quickly grew to a serious event with many participating companies and visitors. What we love most about the AirFair Teuge? The new contacts that are made here.
The
team
Martine
Post
Gert
Post
Wiesje
Post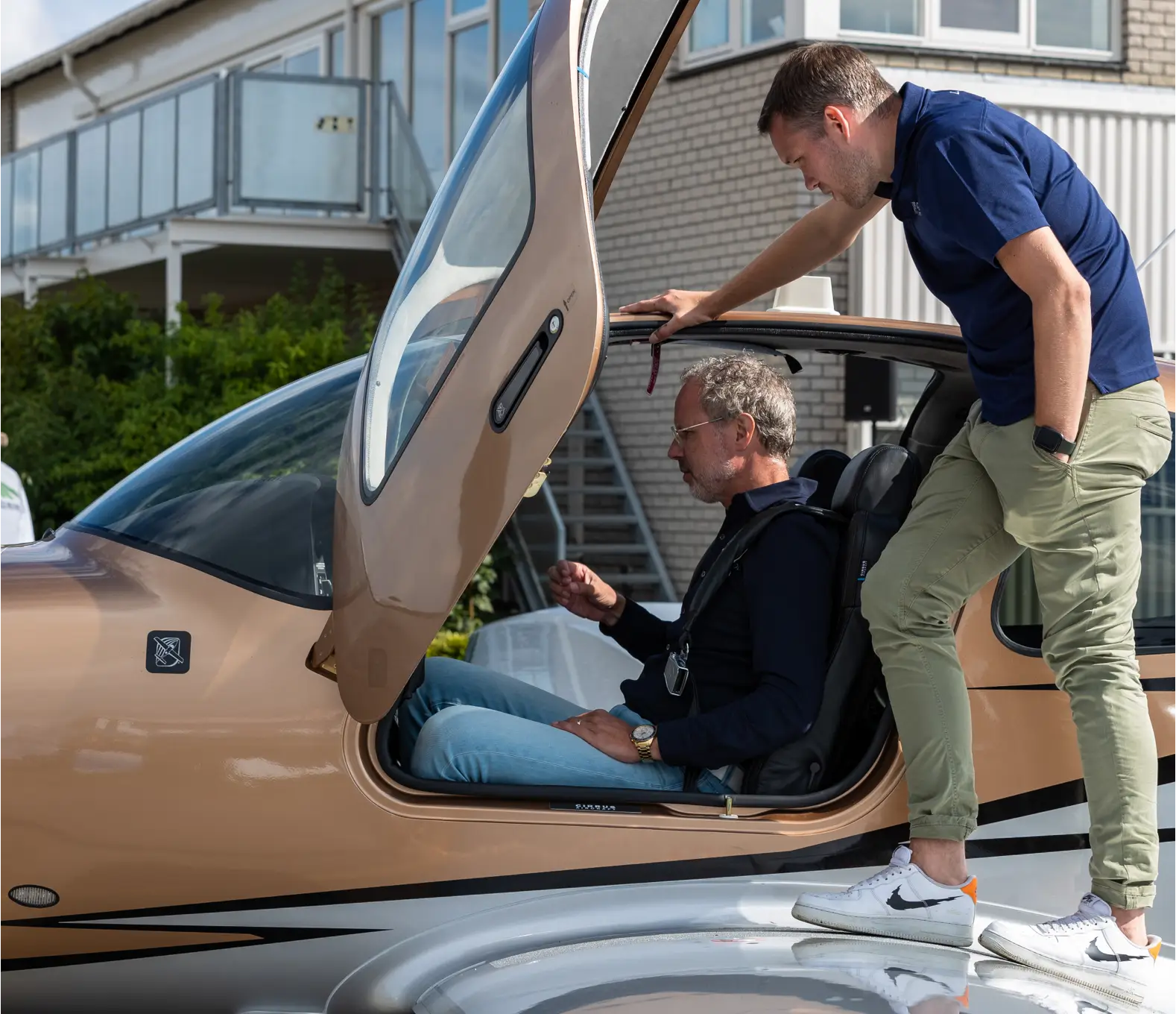 Questions?
We have got the answers
Close to the address of the AirFair (zanden 57b, Teuge) you will find a fenced off meadow where you can park your vehicle. This car park is also indicated with various roadsigns. Are you flying in? You can park your aircraft at the airport, at the front of the event area.
There is no entrance fee at the AirFair Teuge. This is how we keep the event accessible to everyone. Registration is not necessary.
As a company you have two options to participate in the AirFair Teuge: you can rent a booth or an airplanespot. Of course, a combination of both options is also possible. Would you like to know more about prizes and participation in the AirFair Teuge? Please contact us via email, the contact form or our telephone number.
Children are welcome at the AirFair Teuge. Every edition we have a special kids' corner at the event, with a bouncy castle or other play options. This way you can also enjoy the AirFair Teuge with kids.
Contact
You can easily contact us via the contact form
Do you have questions about the AirFair? For example, do you want to participate or are you just looking for more information? Then please contact us.
airfairteuge@hotmail.com
+31 6 513 219 37